Australia's most innovative & collaborative Australia-Wide full-service supplier to sporting clubs, educational institutions, white & blue collar workplaces.
We provide fully customised uniforms, apparel, sporting equipment & promotional products plus much, much more, with our on-time delivery guarantee, best price promise & post purchase warranty ensuring we take all the stress out of any purchase.
The TeamMates Australasia business runs a Club Supply, Work Supply & School Supply division so you know you are always talking to experts across each of these three sectors. Whilst there is a lot of product & service crossover between these divisions, how these products are ordered & the relationships managed differs greatly, something we ensure we take into all client relationships.
We are also the manufacturer with our very own factory which ensures complete control & commitment to quality, deadlines & consistency of work, each & every time. No minimum order quantities & the ability to design, colour match & sample up a client's existing item ensures complete peace of mind with all orders.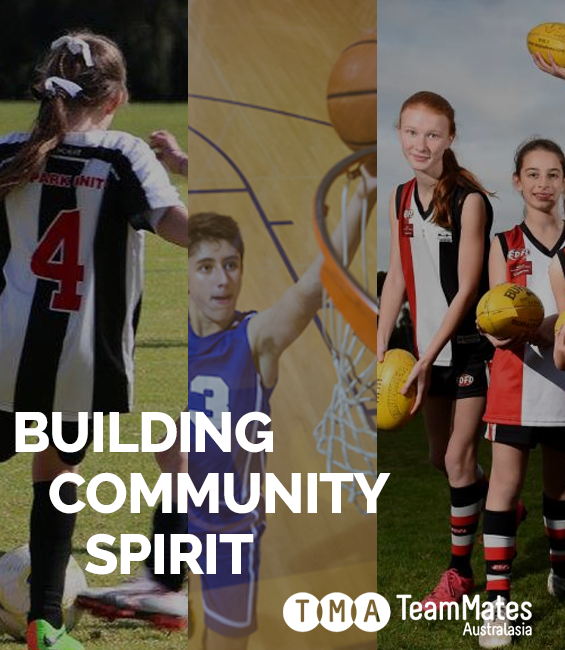 The actual 'product' part of a client interaction is the easy part for us as we take a very hands-on approach to learning as much as we can about our clients & their 'pain points', & then apply a solution-based focus to address all their concerns to win both their trust & patronage.
Made up of a team of committed & passionate business-savvy people, we understand no two clients are alike & treat each client as an individual, something rare to find in our industry. We ensure total understanding of our clients 'what' & 'why' before finding the best tailored solution for them.
We walk the talk, each & every day, & stake our reputation on this.
WHY CHOOSE US
We spent a great deal of time putting ourselves in the position of our clients, & in consultation with many of our clients across our different divisions we made up a list of the "must have's' & 'wants' our clients sought. We systematically addressed each point on this list to try & remove all 'pain points' that clients find when dealing with our competitors. The following is what we believe provides the 'how' for our clients to avoid the challenges they have experienced in the past.
OUR IMPORTANT POINTS OF DIFFERENCE:

DEADLINE GUARANTEE
Guaranteed on-time delivery, every time. In most instances we can provide a 14-day turnaround from our overseas factory & local decorators. When required, we can do even faster, especially on repeat orders. Most importantly we understand our clients' deadlines & simply don't let them down. We stake our reputation on this.

BEST PRICE PROMISE
Find a better price & we will beat it by 5%. Whilst we are very well priced across all that we do, from time to time we understand a client may find a cheaper price on a similar item. For us the long-term value of a client is paramount so simply send us the information & if it checks out, we better the pricing by 5%. We always ensure maximum bang for your buck, & without any changes to our very high service levels.

POST PURCHASE WARRANTY
Delivering complete peace of mind on any purchase, we never compromise on quality. If it is wrong or breaks down, we will replace it right away. We understand our clients put their trust in us & we take this very seriously, so providing a post purchase warranty means our clients have total peace of mind in what they have ordered & that it will serve its intended purpose for the length of time expected.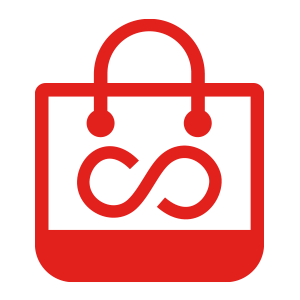 NO MINIMUM ORDER REQUIREMENTS
Any quantity, no surcharge, no worries. We provide solutions that avoid clients having to hold stock & tie up their money. We are small order specialists meaning more regular orders can be run with no price surcharges. With weekly shipments from our factory, none of our offered points of difference change, irrespective of size of order or a clients spend.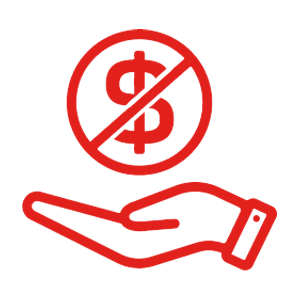 NO COST DESIGN & CUSTOMISATION
All design & customisation work is part of the service. We have our own in-house design team ready to help & create inspiring new designs or copying something already in place. A major challenge in our industry is securing the quality of artwork or logos that clients normally have access to. Where required we will redraw any unsuitable artwork & as well as using this for our client's design brief, we will supply this artwork back to our clients in a vector format to ensure they never have issues again with the artwork across any other medium they may need it for.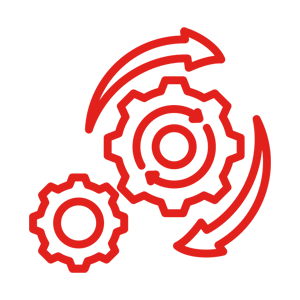 REVERSE ENGINEERING OF ANY ITEM
Design & colour matching of any competitor's product unlocks clients from wantaway relationships with other suppliers. Also ensures sampling of any item before production so everything can be checked to ensure all is correct. PMS colour matching, sending a sample garment to our factory, updating patterns plus much more, reverse engineering allows for all of this to be checked & approved for total peace of mind when wanting a new item to match an existing item.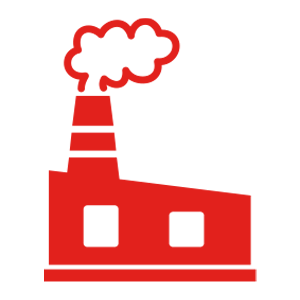 WE OWN THE FACTORY
Don't be let down by other clients' orders effecting yours. Our factory, our staff, our procedures, all to your benefit. Patterns & size charts to suit Australian bodies, fabrics that are anti-static & UPF 50+, a Quality Control department that works to the highest benchmarks of Australian expectations, & all shipping using DHL ensure we control quality & lead times to support all the points of difference we offer.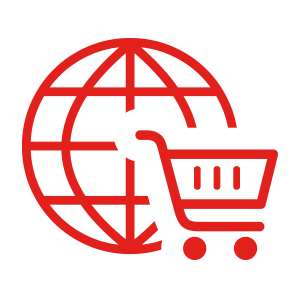 COMPLIMENTARY CLIENT WEB SHOP
For those clients looking to have their own web shop that they can market to their members, TMA offer this and do all the hard work to set this up for our clients. Want to avoid chasing money, holding stock or simply don't have the members to manage these sorts of purchases? A TMA supplied client web shop might be the answer you are looking for.

AUSTRALIAN OWNED & OPERATED
Understanding local quality & service expectations is paramount, more importantly is having local people on the ground who intimately understand the local marketplace. We supply to clients Australia wide with all our Management & front-line team located at our Head Office & Sales Office, both in Victoria, Australia. Speak to Australian business people who understand local issues & requirements, & provide solutions to suit Australian clients. Pick up the phone or email us for solution-based advice that is specific to your market & location.
OUR HISTORY
Already working with only 'best in class' factories & suppliers, in 2019 we took our dream a step further & opened our very own manufacturing factory in Sialkot, Pakistan. Directly employing over 20 staff & manufacturing all manner of apparel, bags, knitwear & hosiery, this provides us absolute control of the ordering process resulting in excellent product quality & pricing matched with a 14-day delivery turnaround. This has really set us apart from our competitors & taken our business to the next level.
In early 2020 we took the opportunity to create sub-brands that cater for each of the different markets we service within the TeamMates Australasia business, those being Clubs, Schools & Commercial sectors. This is where the TMA Club Supply, TMA School Supply & TMA Work Supply brands were born. As extensions of the TeamMates Australasia brand, we carry the same points of difference through all these divisions & has allowed for the building of our very recognisable 'TMA' brand across all these sectors.
Our Director has over 35 years' experience in this industry & ensures his knowledge & expertise is passed down to all our TeamMates Australasia team, so there are very few issues that our clients have that we can't resolve.
Our business secures clients & simply doesn't lose them, ever! Whether a small or large client, we treat all the same, something we stake our reputation on. We must be doing something right to have our clients coming back to us year after year…. Something we are very proud of.
OUR RANGES
We provide totally customised products from our own manufacturing factory as well as from local stock service wholesalers.
TMA Club Supply
From playing uniforms to off-field apparel, match day requirements to training equipment, supporter merchandise to trophies, banners & marquees & everything in between, we have a truly a one-stop-shop for clubs across any sporting code & location.
TMA School Supply
From sports & school uniforms to school leaver apparel, teachers' promotional merchandise & aids, sports department training equipment & even house mascot uniforms worn by students & staff, we endeavour to cater for all these types of items schools look to purchase across a year. This division also caters for Universities & other tertiary institutions.
TMA Work Supply
From white & blue collar workwear, staff apparel, promotional merchandise & staff premiums, assorted signage & other marketing requirements, we cater for all company sizes & requirements. Our marketing team are proficient in client procurement programs & other Marketing initiatives & how these can be managed & rolled out on any budget.
Stock Service Supply
We deal with many well-respected local promotional wholesalers of apparel, promotional products & sporting goods, & can provide any item from these brands. All of these items can be customised using our local decorators to provide a tailored solution for our clients. Whether a client is a Club, School or Workplace, these brands provide great support to our own custom made ranges from our factory.
OUR CORE SUPPLY CHAINS
Click on any of the boxes below to see the range of products or to enquire/request a quote:
COMPLIMENTARY CLIENT WEB SHOP
For those clients looking to have their own web shop that they can market to their members, TMA offer this and do all the hard work to set this up for our clients. Want to avoid chasing money, holding stock or simply don't have the members to manage these sorts of purchases? A TMA supplied client web shop might be the answer you are looking for.
Want your own complimentary web shop for your organisation? Please use the below GET IN TOUCH form to find out how we can help.
SOME OF OUR WONDERFUL CLIENTS